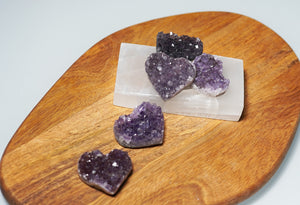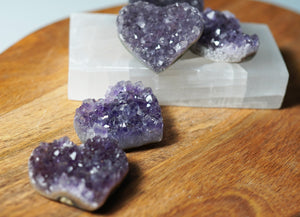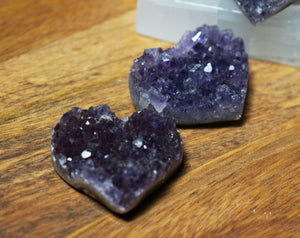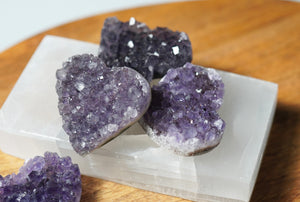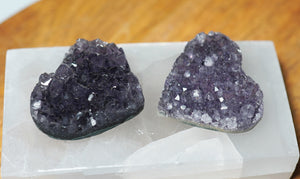 Amethyst Druzy Heart (Small)
These amethyst druzy hearts are from Brazil.  Each one is carefully cut and polished so the edges are smooth and you can see the natural exposed matrix layers.  Each druzy surface varies in color from lavender to lilac.  Each heart varies but on average the heart measures 3.5cm long with a width of 3.5cm.  Each piece also comes with our in-depth Healing Properties Write-Up for amethyst.
Amethyst Properties: brings forth spiritual contentment & mental sobriety.
---