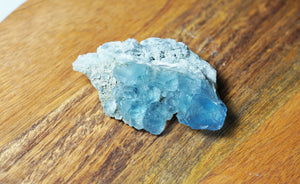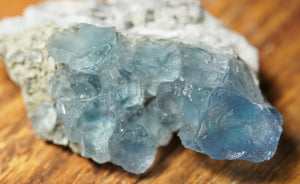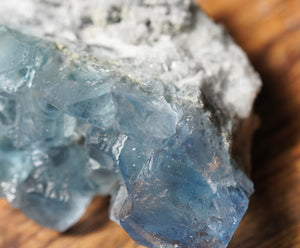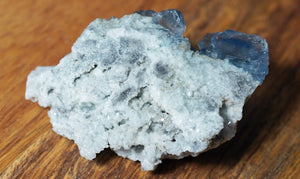 Blue Fluorite Cluster
This piece is a light blue cluster of fluorite on a quartz matrix with a few druzy quartz as well.  The color is a wonderful frosted blue and expresses the natural character of fluorite.  This piece also comes with our in-depth Healing Properties Write-Up for fluorite.
Fluorite Properties: discourages chaotic growth & helps fight off infections.
---