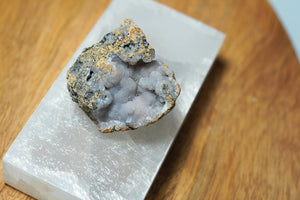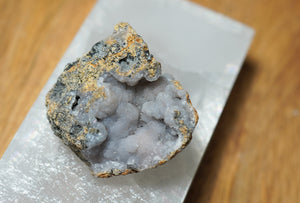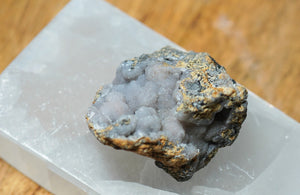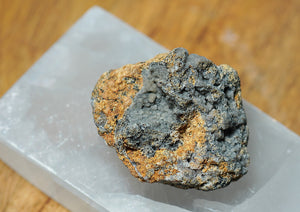 Purple Smithsonite Nugget
This is a wonderful piece of purple smithsonite.  The shape is an abstract nugget and measures 39mm by 37mm.  The purple is a lovely lavender color and the natural globular structure of smithsonite shines through with many positions to be displayed from.  This piece also comes with our in-depth Healing Properties Write-Up for smithsonite.
Smithsonite Properties: deeply calming & instills a compassionate peace.
---