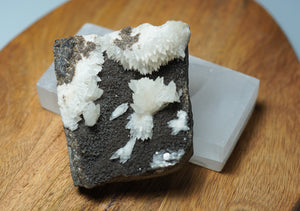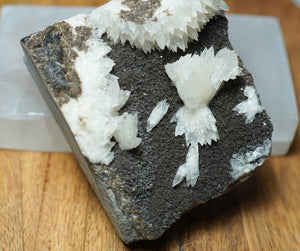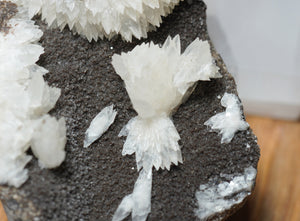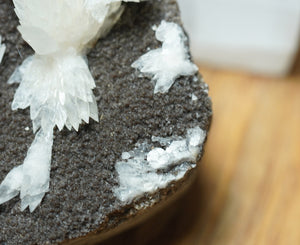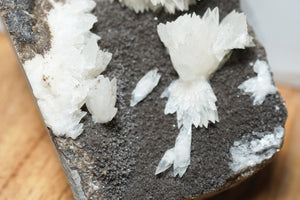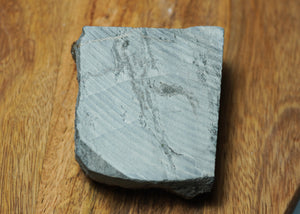 Dog's Tooth Iridescent Calcite
This is a piece of iridescent calcite with rosette calcite on top, commonly referred to as dog's tooth calcite.  This specimen is almost square in shape and measures 60mm long by 66mm wide.  The white rosette calcite is in wonderful form showing of the true nature being very spiky and "tooth" like.  The iridescent calcite is not the most iridescent but still showcases a druzy surface.  
This piece also
 comes with our in-depth Healing Properties Write-Up for calcite.
---