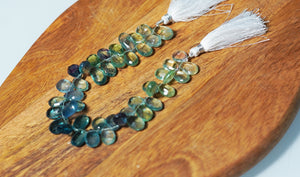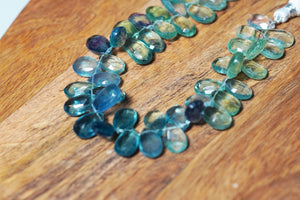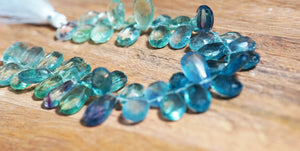 Fluorite Faceted Drop Strand
This fluorite strand is made up of 45 faceted drops.  The fluorite color range includes light purple fluorite, teal fluorite and green fluorite.  There are two white, silk tassels and should be restrung on a size: fine soft flex (or a similar sized cord).  Each drop catches the light and is top drilled - perfect for wire wrapping.  On average each drop measures 16mm long by 6mm with a thickness of 4mm.  The strand measures 8 inches from bead end to bead end.
Fluorite Properties: discourages chaotic growth & helps to fight off infections.
---