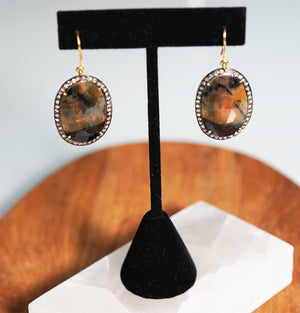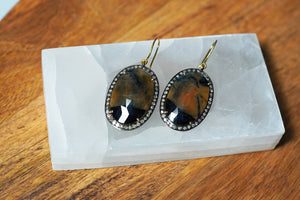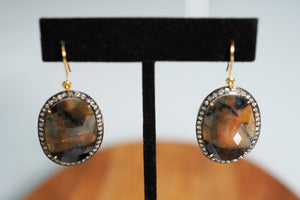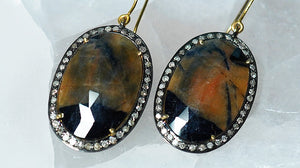 Jasper Earrings with Diamonds
These brown and blue jasper earrings are handmade in Bali and are handpicked to have the gemstones match.  The earring wires are 24k gold and the armature of earrings is 24k gold with a patina of gunmetal to really highlight the diamond boarder.  Light weight and faceted to catch the light, these are one of kind.
Jasper Properties: the supreme nurture, stabilizing & cleansing the aura bringing rebirth and a freshness to ideas.  Helps one sustain through times of stress & brings tranquility and wholeness.
---