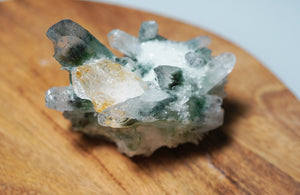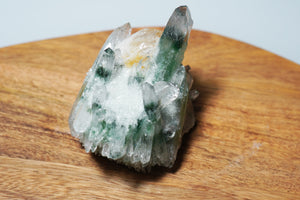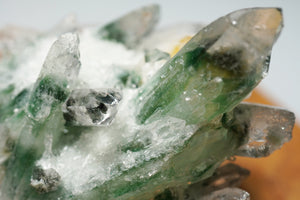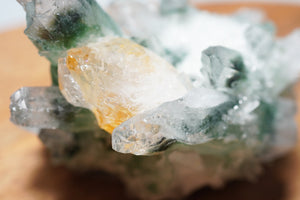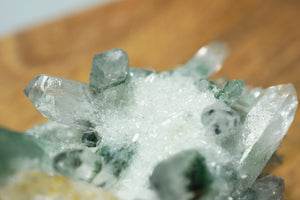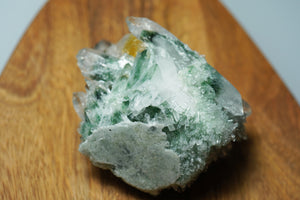 Phantom Quartz with Green Chlorite & Citrine
This specimen is full of visual beauties.  Clear quartz points form a cluster with druzy spots and a piece of citrine growing right in the middle of everything.  Each point of clear quartz has a phantom inside of green chlorite.  The points dictate the position of the stone and the very abstract shape measures roughly 80mm long by 61mm wide.  This piece also comes with our in-depth Healing Properties Write-Up for quartz and citrine.
Phantom Quartz Properties: increase luck & can improve its owner's skills and talents.
---