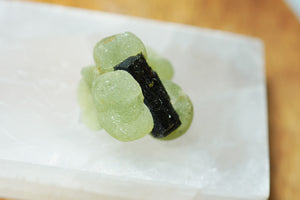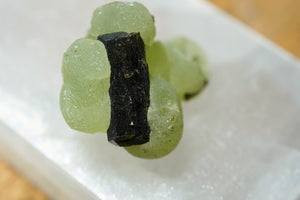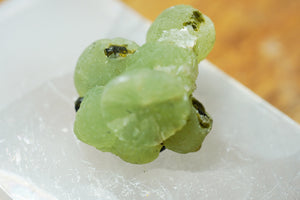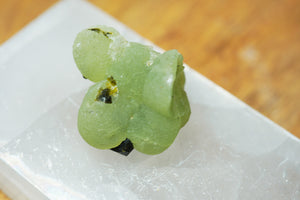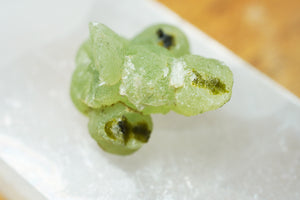 Prehnite & Black Tourmaline
This specimen is very small measuring about 25mm by 25mm and has a very globular structure.  This piece also has a black tourmaline bar in one side of the prehnite giving you two healing crystals in one.  The prehnite is a high grade and the color is a nice minty lime green.  This piece also comes with our in-depth Healing Properties Write-Up for prehnite and black tourmaline.
Healing Crystal Quick Summary: 1.) Black Tourmaline -  used for protection & helps block negativity. 2.) Prehnite - a stone of unconditional love & inner peace and protection.
---