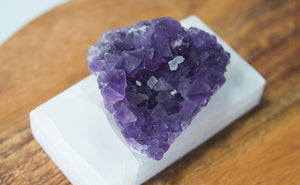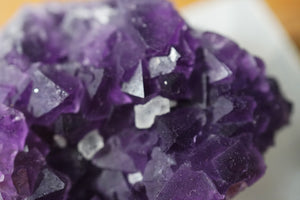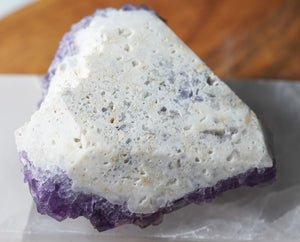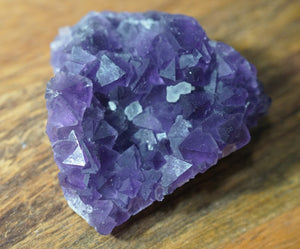 Purple Fluorite Chunk
This piece of fluorite runs a deep purple with a few quartz druzy on the surface.  This piece has a smooth, faceted back and and measures 68mm long from point to back edge with a middle width of 53mm and an average thickness of 24mm.  The surface has a slight taper.  This piece also comes with our in-depth Healing Properties Write-Up for fluorite.
Fluorite Properties: discourages chaotic growth & helps fight off infections.
---